I finished my painting! Hooray! I made this for my sister Barb (who has finally started a
blog
). I started it on
conference weekend
and it sat on our kitchen table for two months. I'd had the painting bug for a while, and knew I wanted to do something, but then I was severely distracted in the middle by that whole Japanese crochet thing. (Doug was very patient about having a painting on the kitchen table!)
I used a photo I found online, but it ended right above the mother's eye, so I extrapolated those parts from a couple other photos.
In progress pictures:
(I changed some of Mama's spots right at the end.)
When I've used acrylics before (mostly for details on murals) I've been frustrated with how quickly the paint dries out right after I get the colors mixed up the way I want them. I got a Masterson Sta-Wet Palette, which worked pretty well.
It has a sponge at the bottom, and special paper that helps keep the paint wet. I was able to do a little at a time, close the palette back up, and then come back to it, and work on it gradually throughout the day. Not so great if you're going to get distracted and leave it for 4-5 days at a time.
Here's the finished product!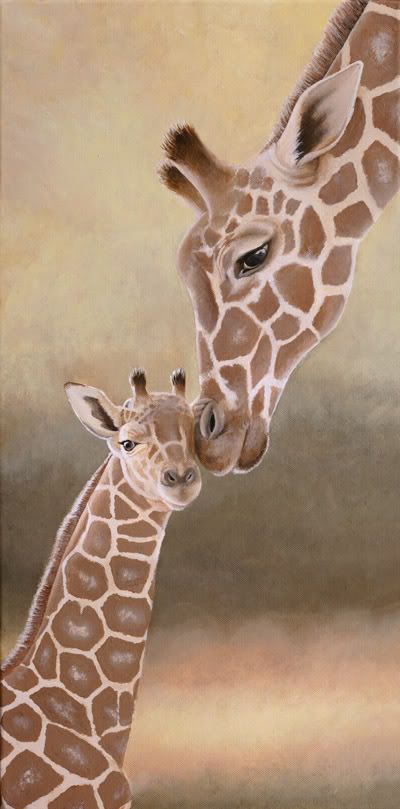 It's 12"x24". After I got started on it I realized it might have been better a little smaller. Hopefully Barb has a good place for it!
Of course, when I paint, Kate wants to paint too. Here we are working together:
And some of Kate's creations! We have these taped up on the wall over her bed.