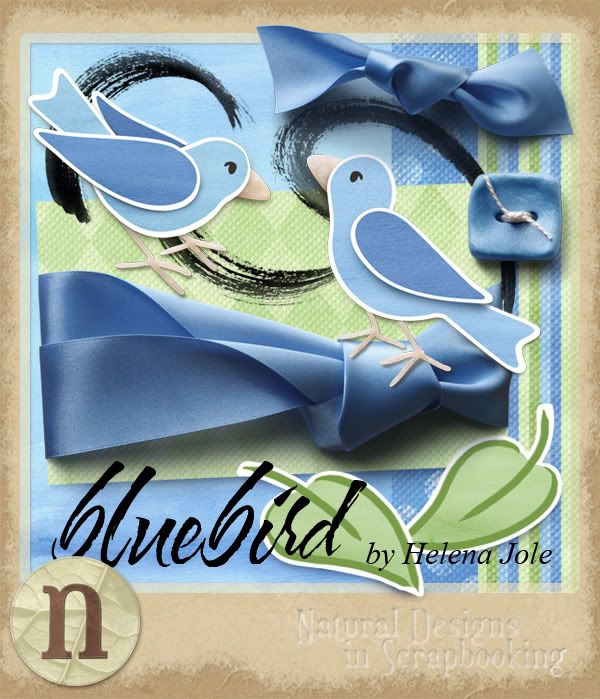 I'm the spotlight designer of the month at NDISB, which means I've got an interview in this month's newsletter (that was fun to do). And I made this little mini-kit for a freebie, also in the newsletter. I made the birds' feet and beaks out of Sculpey, and the button. (The feet probably should have been a little thicker, but they worked out okay.) I must do more with Sculpey in the future. It's just fun to play with.
I also finished up this shoelace template yesterday. A few people asked me if I could make a "boy" version of my
ribbon lace-up
. I was looking for a nice heavy twine, and couldn't find any, but then I discovered this old grubby shoelace and thought it was perfect. It's not very long, though, and wouldn't work for a full-page template, so I made a photo wrap to go with it. I'm still planning something with twine.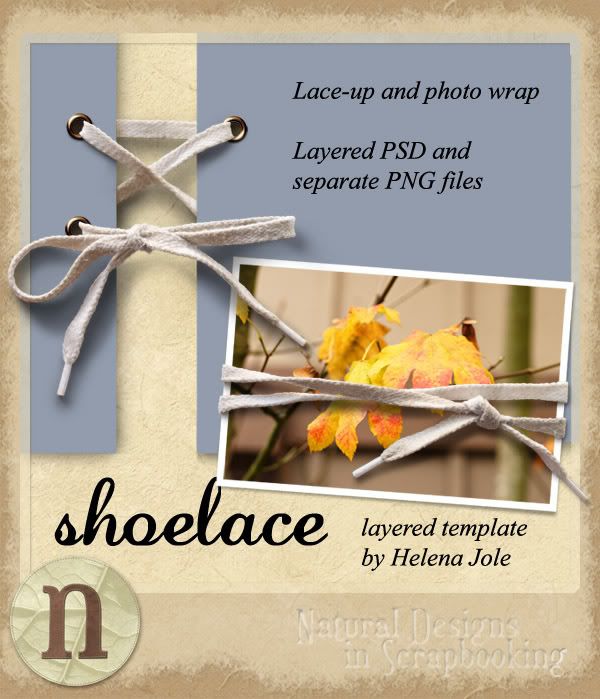 Since starting this digital design thing, I've sure gotten to play with lots of different stuff: ribbons, paper, paint, clay, beads, felt, embroidery floss... and potatoes. Mustn't forget the potatoes.
(Update: Since NDISB has closed, the shoelace template is now available
here
.)